When contemplating new and old objects, labor and transactions of value, the villages I visited, and the villagers' stories I heard, I began to reflect upon alternative ways of knowledge-making and economic exchange.


The padded jacket that I borrowed from grandma contains a craftswoman's life-story, showcasing her endeavors of the past twenty years spent in a rural and raw environment. Enlightened by her etiquette that implies a deep sense of knowledge.


Stories and encounters of and with time, tradition, craft, aging, and passing down, form, echo and lead this project to search for the tongue to speak the simplest words. It's a way of wearing, a way of reinventing and a way of remembering one's existence for twenty years.

A Way of Wearing, written in Chinese as "一种穿着方式", is something that you wear, or something that you wish to wear to embody a lifestyle. In other words, this is a lifetime search for a sense of comfort, belonging or overcoming.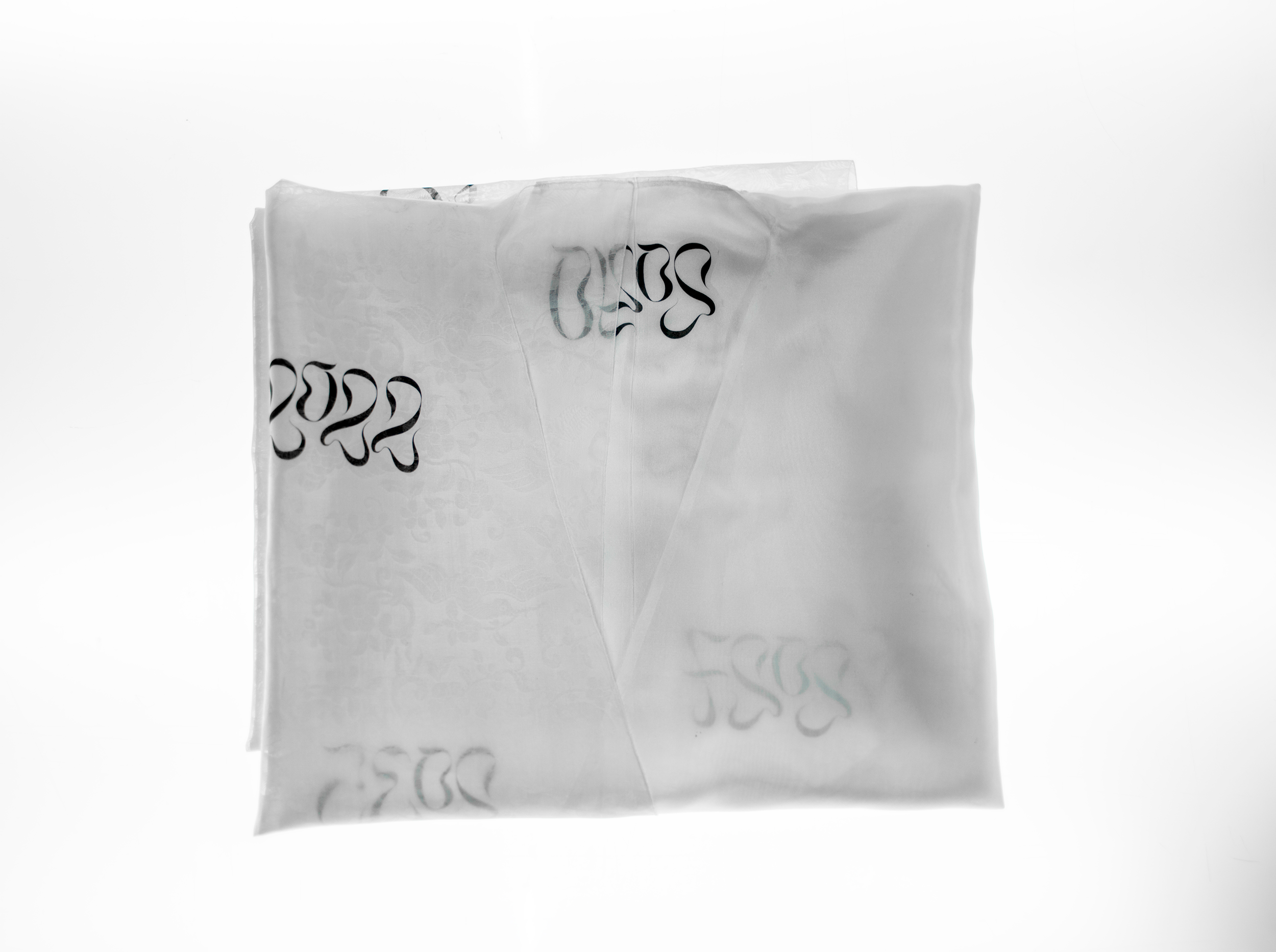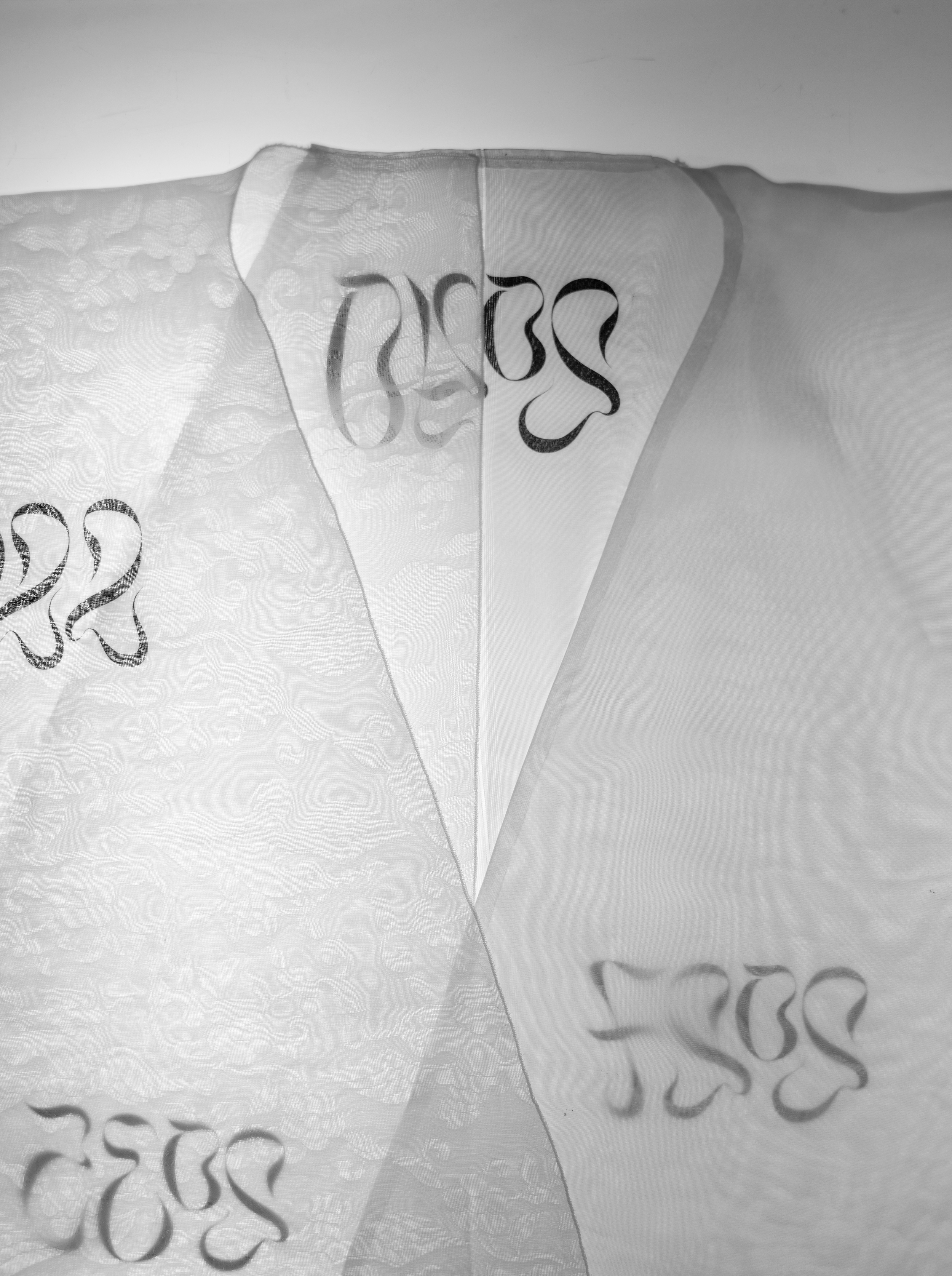 Above photos: the first and seecond prototypes.
Practicing on the first prototype. The second prototype is made out of ½ crude silk woven by jacquard technique, ½ deadstock silk from the factory that is usually used for lining.
Yearly dates between 2020 and 2040 are stamped on the clothes (heat press: 180℃ 22″). Compact zigzag stitch (1mm) for edge treatment. Knitting and crocheting practices made out of 70% mohair and 30% silk yard with rib stitch and motif from the village.

Below photos: the third prototype.
20X1 FRONT PANEL Consists of years 2025, 2028, 2031, 2034, 2039 3200×500 ×10mm · 16 strings
20X2 LEFT SIDE PANEL Consists of years 2020, 2023, 2027, 2029, 2032, 2033, 2036 3200×700 ×10mm · 22 strings
20X3 RIGHT SIDE PANEL Consists of years 2022, 2026, 2030, 2035, 2037, 2038 3200×700 ×10mm · 22 strings
20X4 BACK TOP PANEL Consists of years 2040 470×170×10 · 8 strings 110×80×10mm · 2 strings
20X5 BACK BOTTOM PANEL 1130 × 1550 × 0.2 mm · 2 strings
20X6 LINING

Material:
Outer fabric 100% silk · Wadding 58% wool · Viscose 42% · Lining 100% silk · Strings 100% cotton
Disassemble the garment by unfastening the strings.

Above photos:
Lay the panels on top of each other, fold. Place in the box between the alumiunm mesh. Place the lining into the bag and store in the bottom layer of the box. Close the latch, and apply the top cover.

Below photos: prototype box is made of basswood with the inner layer made of polyester mesh coated with aluminium and unichrome plating latch for the closure.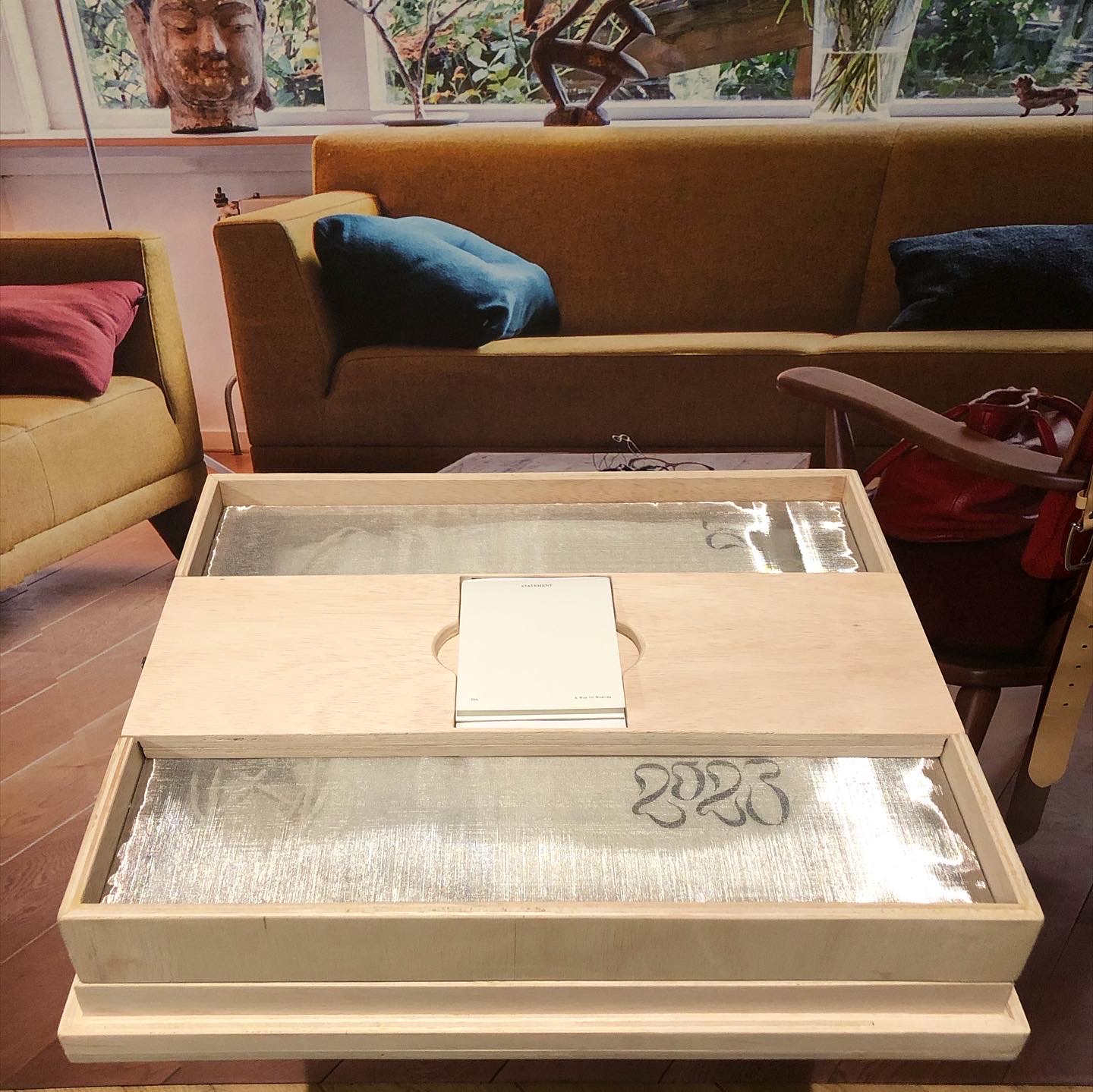 Index: archive of contents and technical infomation (in progress)